Resources and Perspectives
Tips and knowledge based on the lessons we have learned through decades of recruiting in the building materials and construction industries at your disposal.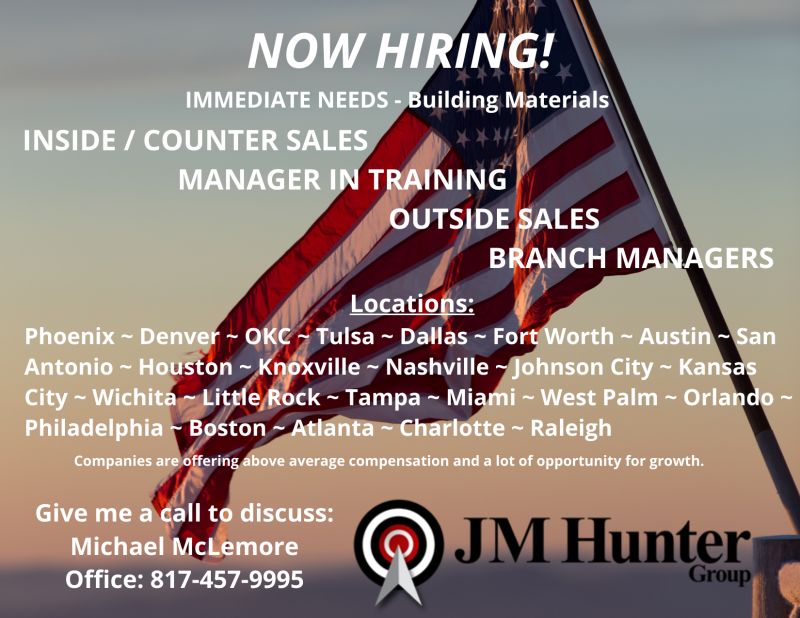 We are working with a number of companies that have multiple needs throughout the US.
*Do you feel stuck in your current position?
*On your way home from work, are you thinking, "why do I put up with this every day"?
*Do you think there's got to be something out there better than what I am currently doing?
Give us a call to confidentially discuss your next career move.
817-457-9995 or careers@jmhuntergroup.com