Resources and Perspectives
Tips and knowledge based on the lessons we have learned through decades of recruiting in the building materials and construction industries at your disposal.
VP of Finance / Accounting / CFO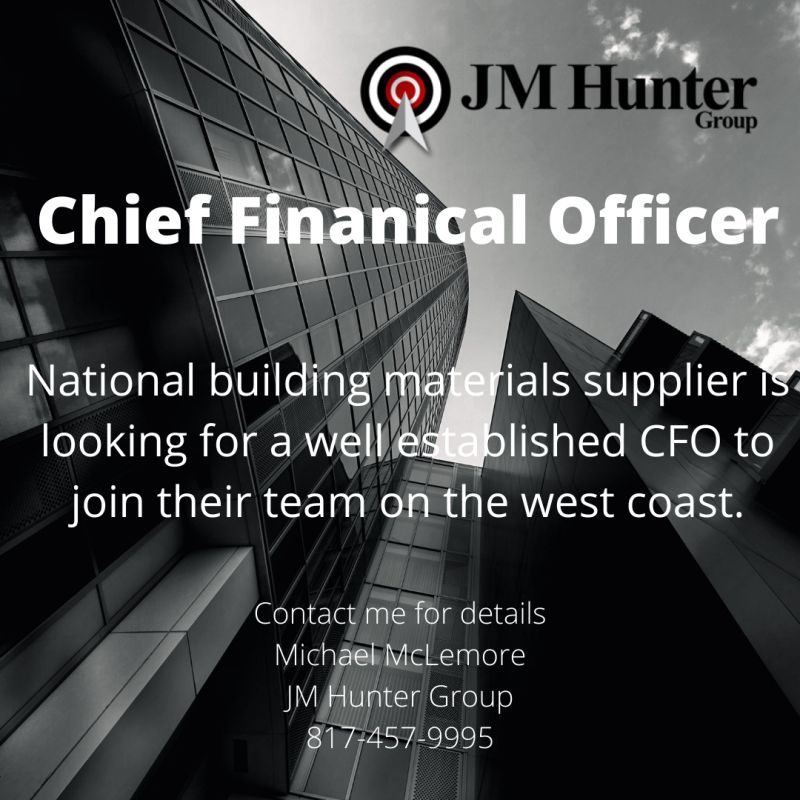 Are you a VP of Finance/Accounting or CFO and looking for your next opportunity?
MUST have a minimum of 10 years of industry experience.
Give us a call to confidentially discuss your next move.
Contact us at 817-457-9995 or careers@jmhuntergroup.com
https://bit.ly/3eTP2Zh