Resources and Perspectives
Tips and knowledge based on the lessons we have learned through decades of recruiting in the building materials and construction industries at your disposal.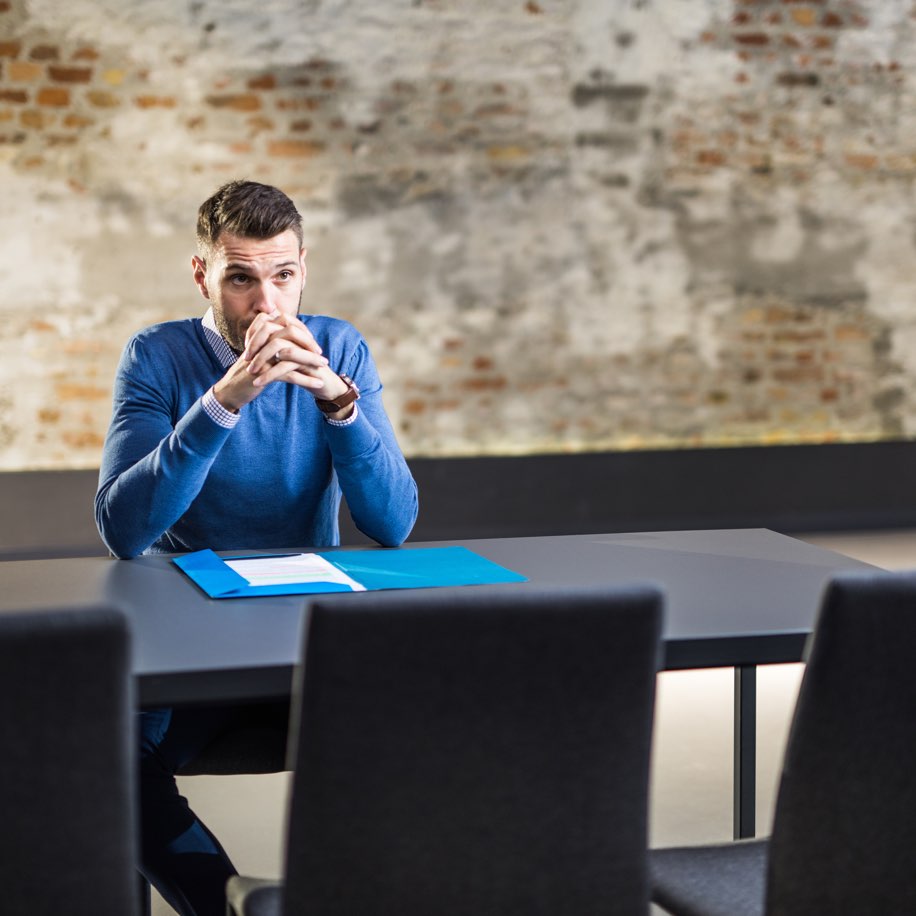 1. Prenegotiating: do not Prenegotiate an offer you do not have!
The preemptive eagerness to inform a potential employer of your hiring "conditions", before an offer is even rendered, is a critical, major mistake in the interview process! A candidate must first impress a hiring authority of his/her sincerity in seeking an opportunity and a position within the company. During the phone and face-to-face interviews, your objective is to impress the hiring authority of your talent and attitude to come aboard seeking a better path for YOUR career and family's future as a valuable new asset for the company. Statements made too early by a candidate of his / her income aspirations, vacation needs, relocation benefit desires, hours of work and other job expectations will have a very high tendency of terminating the interview process immediately and eliminating "The Offer" in its tracks.
If the hiring authority asks you about money or income, it is fine to tell him / her your current income. When asked loaded questions such as "what do you want", "what are your income expectations", "what are you worth", etc., if you choose to respond, only four possibilities will occur:
You shoot too high and they think they cannot afford you, which may stop the interview process and any potential offer.
You shoot too low and leave some income on the table, if an offer is made.
You accidentally hit the nail on the head.
You can add, "I don't want to move backwards." in order to encourage a good offer above your current income.
Your response should be, "I'm more interested in your opportunity, and / or your company and its future, and / or my ability to learn and grow in my profession, and the finances will take care of themselves. I know you will be fair."
The offer and its negotiation will follow the completion of your success in the interview process.
2. Late to interview, not calling ahead to advise of tardiness (but do not be too early, absolutely no more than 15 minutes prior to the interview).
Call the recruiter immediately if late or no-show, no resume brought, nor pen and pad, and sloppy application entries.
3. Poor personal appearance
Lack of wearing appropriate attire for a successful interview and a limp, fishy handshake. Dress according to the recruiter's direction. He / she knows the client and has years of experience in preparing you for a successful interview.
4. Failure to look at the interviewer when conversing
Poor eye contact, lack of confidence and poise – nervous, ill at ease.
5. Lack of interest and enthusiasm, low energy, passive and indifferent.
Potentially giving sense of merely shopping around or not particularly looking. Exhibiting your strong interest and enthusiasm in an interview opportunity is crucial in hopes of impressing the client. 99.9% of all clients in the nation want applicants / candidates to be alert, excited, and show a high energy that the opportunity to interview is appreciated, valuable and very important to his / her career. If you can reflect enthusiasm and high energy during an interview, your chances of success (even if other qualifications or talent is lacking) are much higher. Just to have strong qualifications, without excitement during the interview, will most likely lead to a failed interview.
6. Overbearing, over aggressive, or cocky, arrogant, playing hard to get
Conceited with superiority or "know it all complex." No matter how successful you have been in receiving offers in previous interviews, no matter how qualified you are for the position, no matter if you are the only candidate you are aware of that is interviewing, humility is absolutely the most successful attitude. Be confident and humble, but do not conduct yourself with a cocky attitude that will offset negatively all your qualifications and talent.
7. Providing too long, poor, negative reasons for currently considering a job change, or reasons for leaving previous employers
Condemnation of current or past employers, making excuses, evasive, hedging on unfavorable factors in work record (especially negative job changes one after the other, and even more especially when the job changes relate to only money reasons).
Explanations of a job change should be short and simple, just two or three sentences of why the job change occurred. Lengthy, controversial job departures, even when you may be totally without fault, will still tend to weigh down an interview.
Keep in mind that "over-talking" will lead to a poor interview result. Interviewers have questions they want to ask. If you give prolonged answers and tend to dominate the interview, even inadvertently, the interviewer will be frustrated and feel you may not be manageable as an employee. In addition, pauses between a question, an answer and the next question is ok. Let the interviewer set the pace of the interview.
Hiring authorities want to experience a positive, upbeat interview with an enthusiastic, high energy candidate. A candidate with a lot of negative, even very true, information will drag down an interview too low for a successful interview to survive. Keep the answers accurate, lower the negativity, and maintain enthusiasm.
8. Unclear or evasive about relocation or commute
Spouse or significant other may object. You must be confident in your responses and attitude toward relocation and / or a commute.
9. Overly concerned with hours of work
Raising sense of laziness or lack of dedication.
10. Over emphasis on money or other income items
Interested only in best dollar offer. If asked expectations or what you need to take the position, answer, "I'm sure you will make me a fair offer. I am interested first in your opportunity". An attempt to negotiate or influence potential income and / or benefits before an offer is actually tendered is a mistake.
11. Questions and clarity
Asking no questions, very few questions and questions not related to the specific job content are "show-stoppers" in the hiring authority's perspective. The questions should relate to the job, not "global", company issues. Express your answers and questions clearly – poor voice diction, grammar, talking too low with a lack of conviction, with low enthusiasm and with lack of clarity will hurt your chances of moving forward to a job offer and the next step in your career growth.
12. Lack of closing strong
Not asking for the job and expressing strong interest in moving forward, inquiring about next step, and failure to express appreciation for interviewer's time.
As an example at the end of a phone interview, you should strongly consider closing by saying, "I really like what I hear about this opportunity. I would love to come and see you about it. I have next week (or some timeframe) in which I think I can get away. Could you see me on Friday (or another day)? Is that a possibility?
As an example at the end of a face-to-face interview, you should strongly consider closing by saying, "I am very excited about this opportunity with __________ (company name). I would do a great job for you. This would be an opportunity for my career to grow, to learn more and contribute. I want to move to the next step in your process. What is the next step? Enthusiasm and high energy must be present at the beginning, during and certainly at the close of the interview.